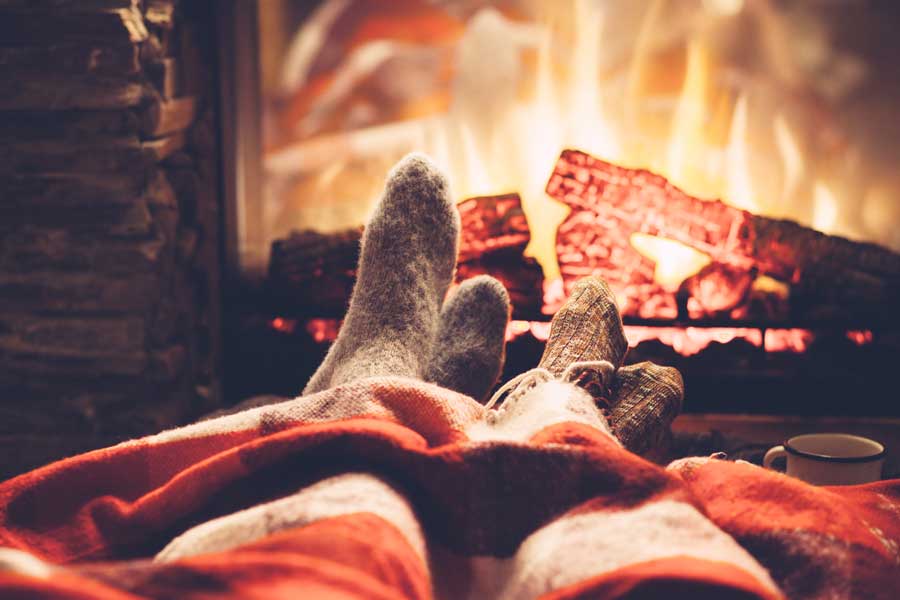 Fall and Winter are seasons where being cozy is king. If you are eager to make your space cozy and inviting this season, here are a few fail proof ways to do so.
Build a Fire
Is there anything that creates a warm and cozy atmosphere more than a crackling fire? Sitting down and enjoying a hot cup of tea or cocoa in the warm glow of a wood burning fire will make your living space cozy. At Ripple Creek, we know that fireplaces are not only functional for keeping warm, but they are also enjoyable. That is why we always make sure to build elements like these into your home for you to enjoy.
Curate a Blanket Selection
Another thing that can make relaxing evenings more comforting is curling up with a soft blanket. Try draping a plush throw over the back of your couch for easy access. Or elegantly display your collection in a decorative basket or on a ladder so that guests can easily choose one for themselves.
Bake
One activity that is sure to fill your home with warmth and comfort is baking. Some baking recipes can take a good bit of time, which makes them great for a weekend or a snow day. Try making that ambitious recipe you've been wanting to bake. You'll be rewarded with a house full of delicious scents, warmth from the oven, and wonderful handmade treats.
We hope that you slip into your favorite pair of slippers and put some of these suggestions to use this upcoming season. Enjoy the slower paced period and maybe do things that you enjoy but usually do not have time for, like reading. And be cozy while doing it!
We regularly update our blog page with new information. From how-to guides to finding inspiration, you will be sure to find something useful when you browse our library of articles.
By Ripple Creek Homes 10-27-2021