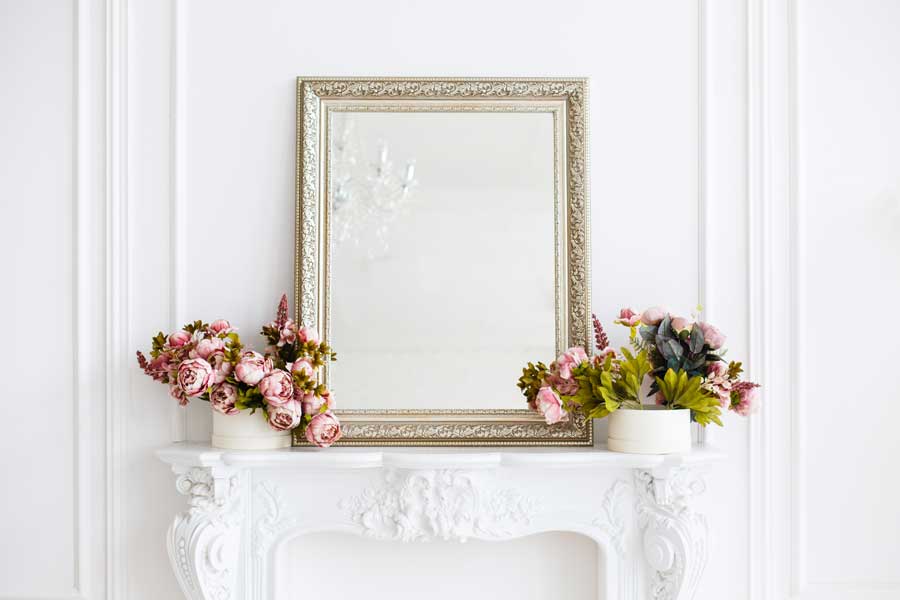 Our Ripple Creek Homes are always built with timeless, stylish, quality materials. We want to inspire you to turn your home into something beautiful that suits you by giving you a solid starting point. One item that can go the distance when you are decorating are mirrors. Mirrors are at once beautiful and functional, and they can make a big impact in your interior decor. Here are some ways that you can style mirrors in your home.
Bedrooms
Floor length mirrors are dramatic and practical. Placing one in your bedroom will allow you to do outfit checks while also adding to the style in your room. An ornate gold floor length mirror, for example, when placed in the corner of a room can add a romantic touch. Layer a velvet chaise lounge, a side table, or a vase and flowers in front of it to add even more depth and interest.
Hallways
Hallways are often a neglected area when it comes to decorating. Just a space that you pass through on the way to somewhere else. Even if it is not a place that you and guests linger around, that does not mean that you shouldn't decorate it! Adding a long mirror is a great way to add a bit of style and open up a narrow hallway.
Gallery Walls
Gallery walls are fantastic ways to show off art and pictures that mean something to you. If you want a way to add depth and extra textures to make yours more interesting, adding in mirrors can help you do that. Play around with mixing and pairing different metals and styles. You can even create an entire gallery wall of mirrors for some fun.
Dining Rooms
Hanging one large mirror or multiple mirrors in succession along an open wall in a dining room can really make the space feel more open. Aside from being stylish and dramatic, mirrors reflect light. So doing this can give the illusion of a more open space and give off a window like freshness.
The ways that you can design and style your home with mirrors are limited only by your imagination. Why not start with these areas of the home and get creative with it!
By Ripple Creek Homes 12-22-2021