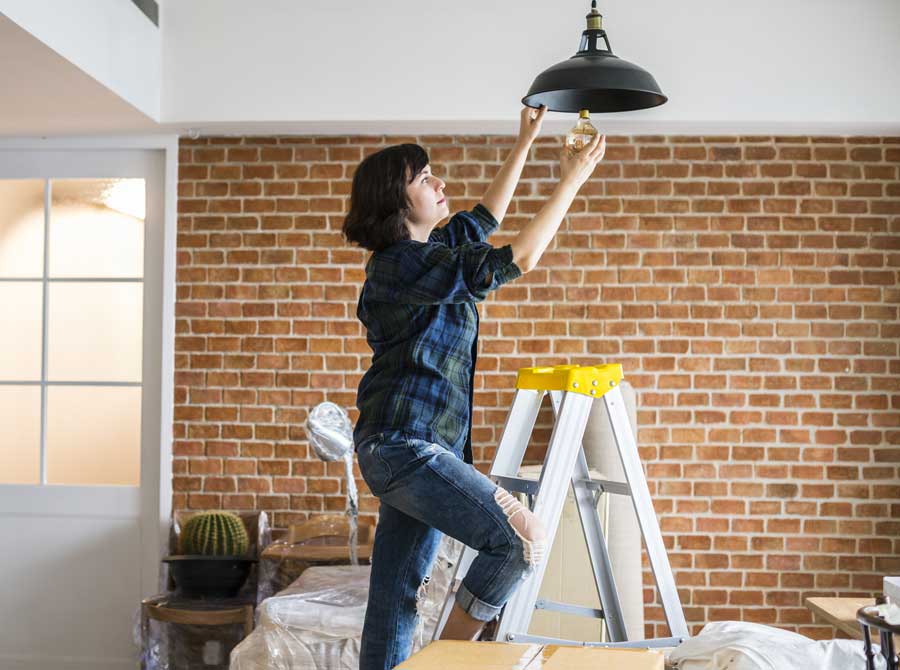 Ripple Creek Homes is proud to be the creators of custom refined homes. Homes your families can create traditions and happy memories in. If you are fresh on the home buying journey and searching for your new home for the first time, it can be rather daunting to remember all the essentials your home will need to be stocked with. We are here to help remove some of the guesswork by providing you with a list. Here are some important supplies every homeowner should have at the ready.
Fire Extinguisher
Fire extinguishers are easily overlooked, until you need one. If you've primarily been a renter, you aren't accustomed to needing to provide your own. Landlords are required by law to provide fire extinguishers on their properties. If that is what you're used to, then it's understandable that you may not realize you will need to purchase your own fire extinguisher to keep in the home in an easily accessible location. Electrical and kitchen fires can be common, and a fire extinguisher is an essential tool which can save your life and your home.
Ladder
Ladders come in all sorts of models, and owning one is a must for any homeowner. Life is much easier when you're able to reach what you need. Cleaning roofs and gutters, installing window treatments, preventive home maintenance as well as corrective maintenance will be much easier to implement if you can get to it safely. Stepladders inside the home are ideal for smaller jobs, but you will also want to purchase a taller ladder for when you need to tackle large projects.
Emergency Kit
Catastrophes, types of disasters and health emergencies are events all people will experience at some point in life. It isn't pretty to think about, but it is essential to be prepared. At least with some basics. A first-aid kit, a "go bag", along with extra food and water will be a good place to start. FEMA has an informative list of items you will want to include in your emergency kit. If you have pets, it would be a good idea to prepare a kit for them as well.
Tools
Tools are a homeowner's best friend. Owning your own home means being responsible for repairs, whether you are a do it yourself type or prefer to hire a professional. An electric drill, a hammer, and even a level will be very useful for everything from repairs to decorating.
When you are preparing your home, double check that you have these listed items on hand. It is better to have it and not need it than need it and not have it.
By Ripple Creek Homes 8-25-2021