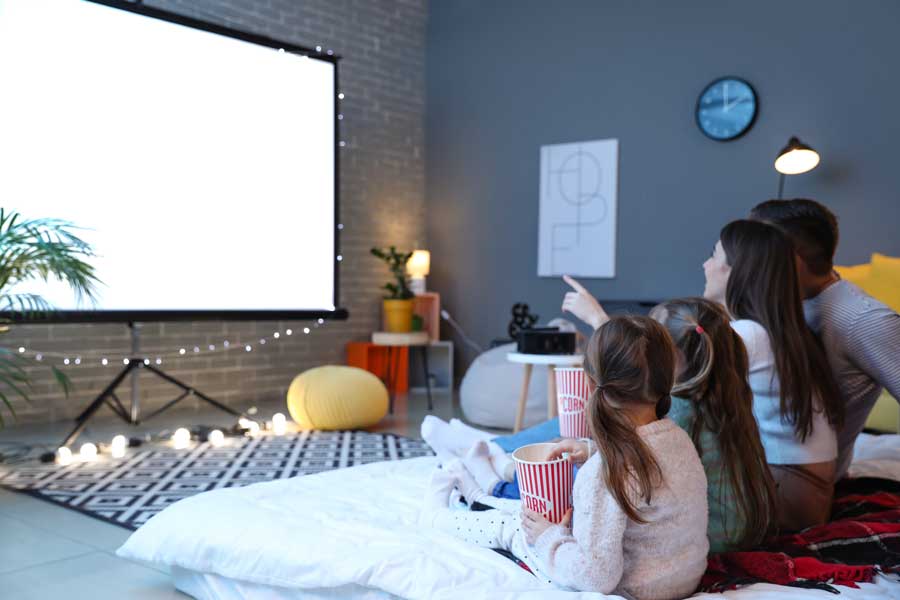 Ripple Creek aims to create luxury homes that give you the freedom to make spaces into whatever you can dream up. You can dedicate a space to an art studio, a library, or even a home theater. If a theater is something you have always wanted in your home, here are some tips that can help you create one.
Choose a Room
Step number one is to choose which room you want to convert into your theater. Part of creating an immersive experience is to make a space that is completely dedicated to movie watching.
Cancel Out As Much Light As Possible
To ensure that you get the clearest picture, eliminating ambient light is essential. You can block out natural light with the help of quality blackout curtains. Or your basement can be the perfect candidate for your home theater. Basements already receive minimal light, if they receive any at all. If you choose your basement as the location for your theater, you can skip a step.
Soundproof
Another thing that can ruin your movie experience is excess sound. Having a room dedicated solely for your movie viewing is already a great way to reduce outside noise, but you can implement even more soundproofing efforts. For instance, you can find many blackout curtains that also aim to reduce noise. In addition, you can swap out your standard door for a solid wood door and install sound absorbing foam panels on the walls.
Decorate
All that's left is the finishing touches. Choose your screen or projector setup, your sound system, and seating. Decorating all depends on your personal style but choosing dark paints for the walls and ceiling will really help to create an immersive atmosphere.
Taking light, sound, and color into account can be a great starting point in creating your dream home theater. With a Ripple Creek home as your base, your home can be anything you want it to be.
By Ripple Creek Homes 9-28-2021