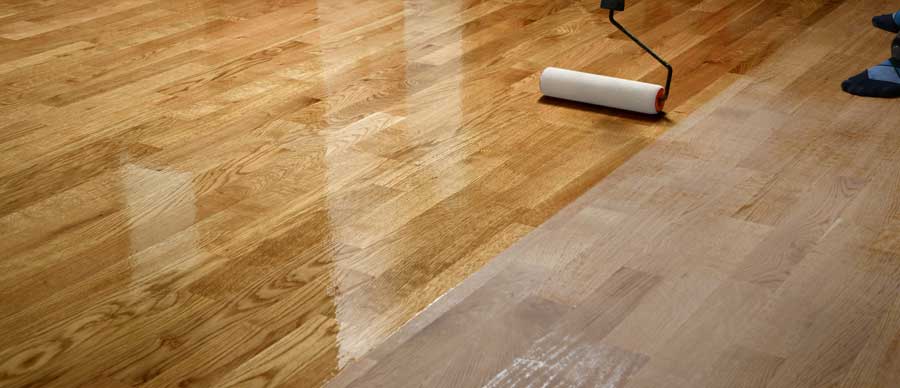 When we build our homes, quality is one of our top concerns. Which is why you will notice that we don't cut corners with the materials we use in our homes. Quality is everything because quality leads to longevity.
One of the materials that you will see in most of our homes is hardwood flooring. And that is because hardwood flooring stands the test of time. It can be refinished many times over the course of your life and it will look as good as new.
Experts agree that refinishing your hardwood flooring is an upgrade that will give you the best return on your investment. If your hardwood floors are looking like they have seen better days, here is why refinishing them is worth the investment.
Added Value for Refinishing Hardwood Flooring
Because hardwood is a natural material, it reacts to the elements around it and changes over time. As you walk and live in your home, your hardwood flooring is bound to become dull, worn, and scratched. The good news is, though, with a little bit of attention, you can restore your flooring back to its former glory.
When contemplating your options for home improvement projects, this upgrade will not disrupt your life for months on end as compared to other projects. Refinishing hardwood flooring generally will run you about $3,400 on average, yet it will add around $5,000 in value to your home.
Added Value for Installing Hardwood Flooring
If you do not currently have hardwood flooring in your home, replacing your existing flooring is also worth the investment. They add beauty to your home, they are easy to clean, and if you ever decide to put your home on the market, it will be a major selling point. The cost for installing hardwood flooring of course differs depending on square footage, but on average a new installation will cost around $5,500 while the value it adds comes out to be about $6,500.
There are a lot of factors that can affect the final price tag for refinishing or installing hardwood flooring, but one thing is for certain, these upgrades certainly offer you the best ROI.
By Ripple Creek Homes 11-29-2022